With Memphis approaching, my demeanor has become like that of the white rabbit from Alice in Wonderland... but work still continues.

Aside from working every weeknight for the last two months on the car, this past holiday weekend alone I spent a total of over 50 hours in the garage trying to get the Vixen wrapped up in time for Memphis. But, on the bright side... my shopping list has finally dwindled down to 0 items (from 21 pages) and the car actually strongly resembles a DeLorean now in most respects.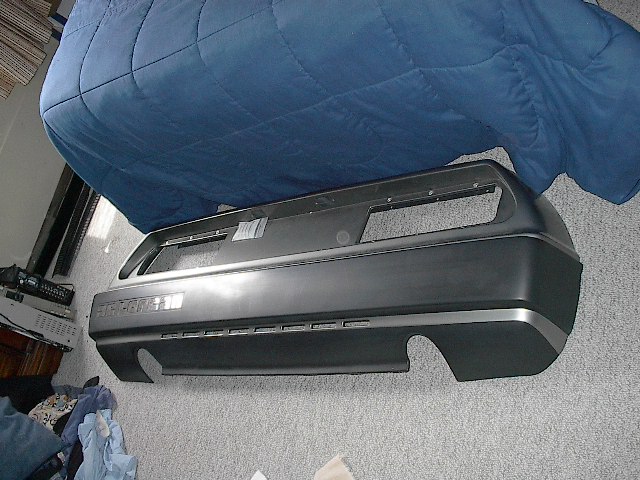 The body is most of the way on -- only the rear fascia remains to be attached. On Saturday, I aligned the doors as best as I could, and attached the fenders to match the doors. Then, the hood went on to align with the fenders, and finally the front fascia to align with the fenders and hood. I make it sound like it was easy, but it's not much fun to keep moving everything around, and that whole front fascia area is (to me) the worst designed component on the entire car.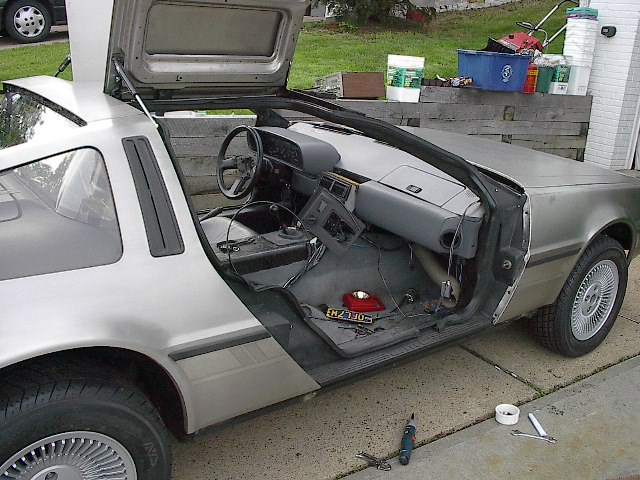 The dash has been redyed (Plasti-Kote 408 Lt. Gray vinyl die is a spot-on match) and installed with the new binnacle. I had a nasty scuff on the instrument lens, but it buffed out quite nicely with a flannel wheel and some plastic rouge. Infinity Kappa speakers have been installed all around (3.5" up front, 5x7" rears) and sound just horrible. (Sorry, but that factory stereo has got to go... but not quite yet.)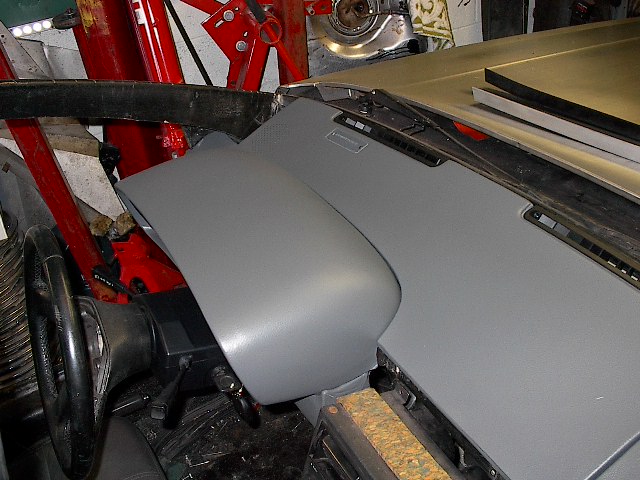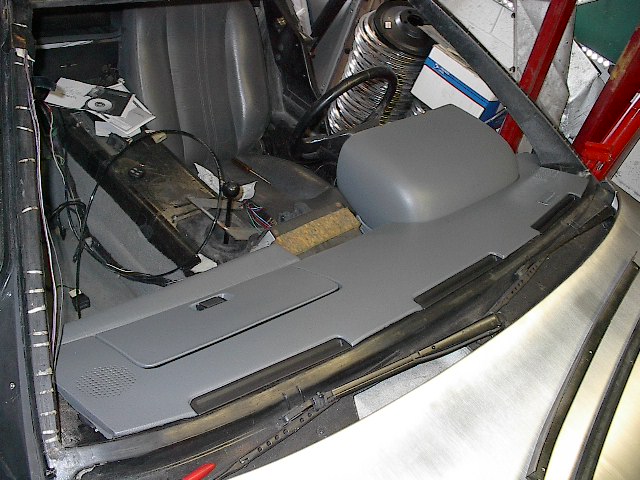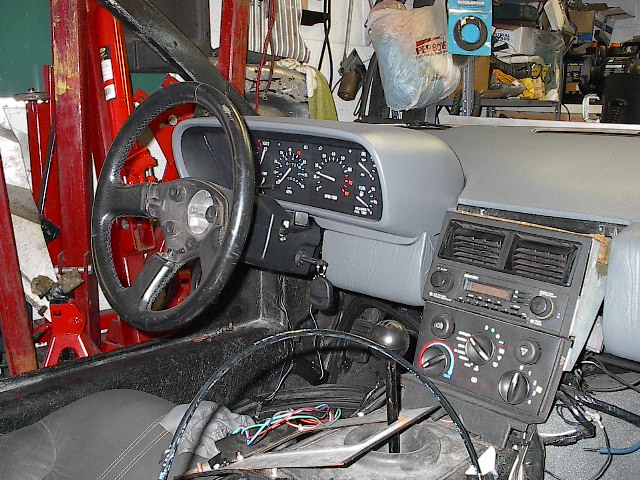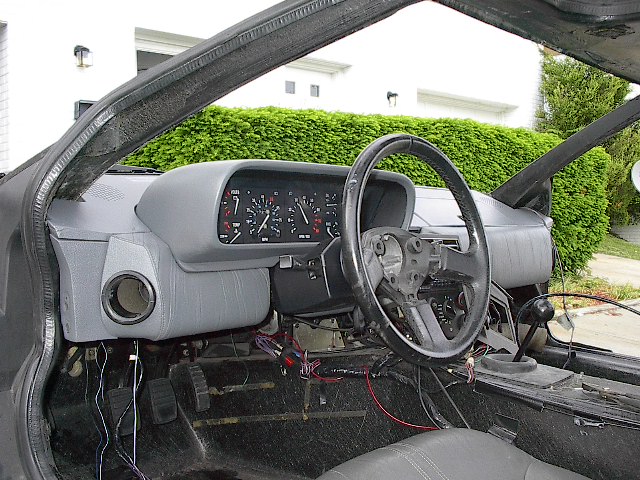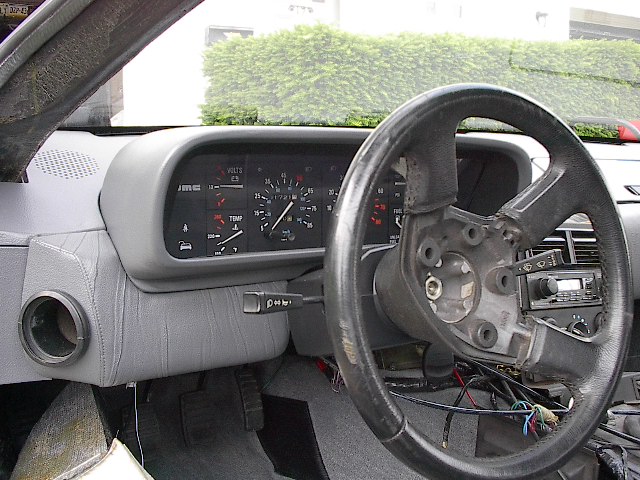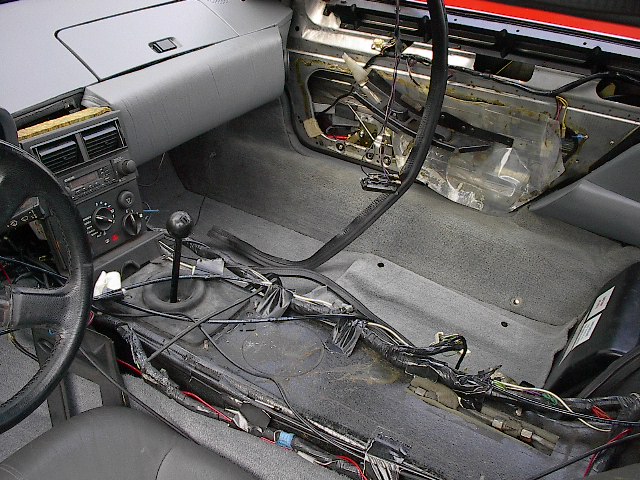 I also created the missing piece of my louver out of thin air and fiberglass, and it doesn't look too bad if I say so myself. It's ready to be painted either Krylon semi-flat black or Duplicolor Truck Bed Liner (to match the engine cover) -- not sure which yet.

The seats are ready to have the new covers hog-ringed on shortly, and the other 30-odd pieces of interior vinyl have already been cleaned, straightened, and redyed in preparation for Final Assembly (hopefully Saturday).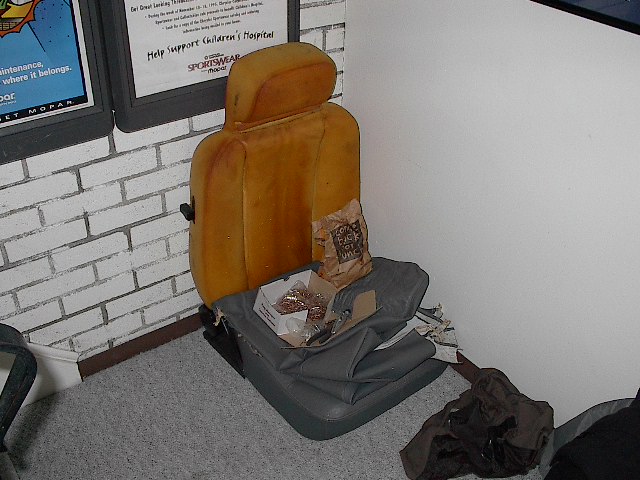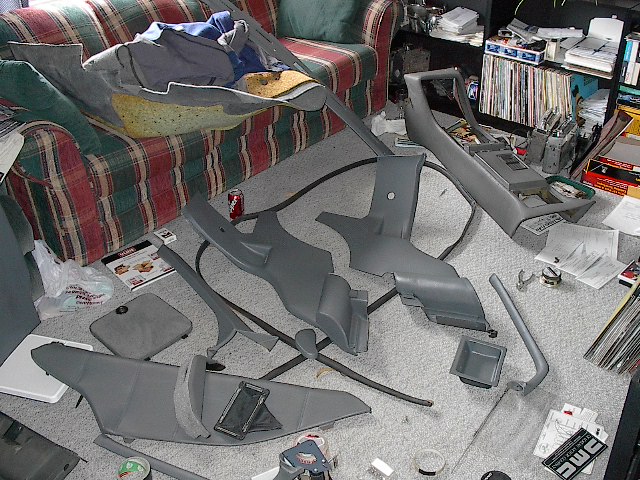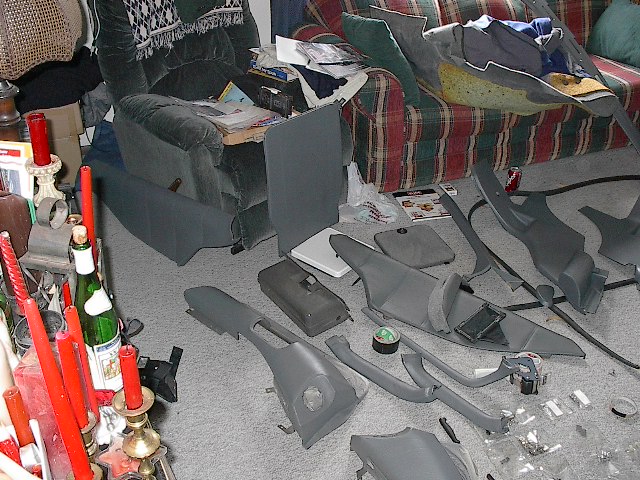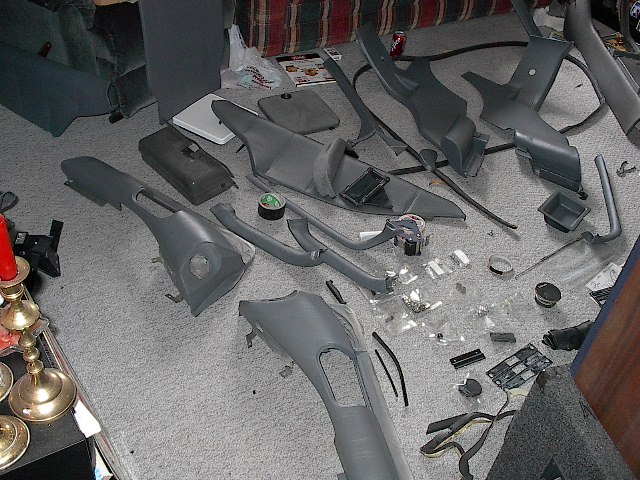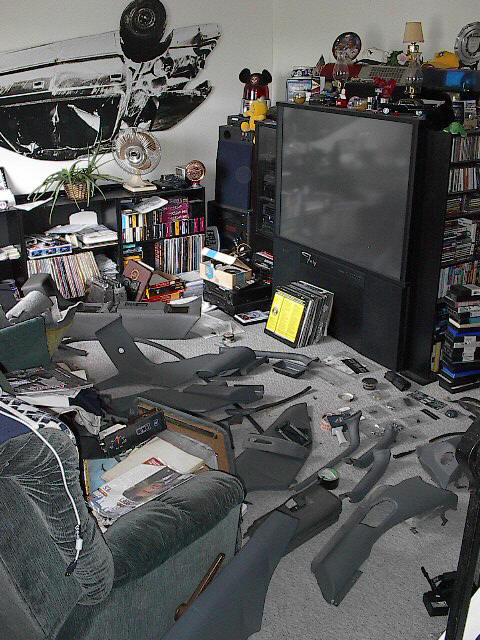 More later, but I've gotta go. I'm late, I'm late, DeLorean work cannot wait! =)