Aftermarket 138db Horns
Click the PartsAmerica graphic link above and enter 72102 (for the Hi note) or 72112 (for the Lo note)
in the search box.
Fiamm 72102
FREEWAY BLASTER - HIGH NOTE
$15.88

Fiamm 72112
FREEWAY BLASTER - LOW NOTE
$15.88
These may come up as Fiamm, Chieftain or Carrand Automotive Products Hi Way Blaster.
Same horns, different packaging.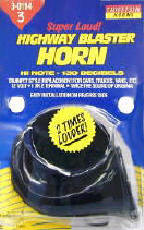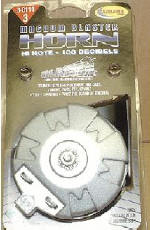 Copyright © ProjectVixen.com. All rights reserved.
Opinions expressed in posts reflect the views of their respective authors.
DMCForum Mailing List Archive DMCNews Mailing List Archive DMC-UK Mailing List Archive